Studio Duat - Carnegie Mellon University ETC's Animation Project
Studio Duat is a student-led art studio exploring new and immersive mediums for storytelling. The studio is part of Carnegie Mellon University's Year-Long Animation Studio. We are producing an environmental experience to take viewers through the realms of Egyptian mythology, traveling the path through the Duat, the Lands of the Dead. We are developing this experience to be delivered equally well across two different platforms; Oculus, and the CAVE.
In addition to this production, Studio Duat is creating a pre-production package for the next semester's studio. This package is based on Sirena of Guam, a folktale which tells the origin story of a mermaid. We are developing the artistic direction, storyline, and creating preliminary art assets for a traditional pipeline for this concept.
PLATFORMS:
 Oculus Touch and CAVE Virtual Reality
MY ROLE:
 Technical Artist (Rigging for Animation, Tools, VFX), Character Artist, and Character Art Director
TEAM:
 One Technical Artist, Three Environment Artists, One Animator, Two Programmers
CLIENT:
 Carnegie Mellon University, Year-Long Animation Project Studio (Spring 2018)
SCREENSHOTS OF MY WORK IN THE GAME: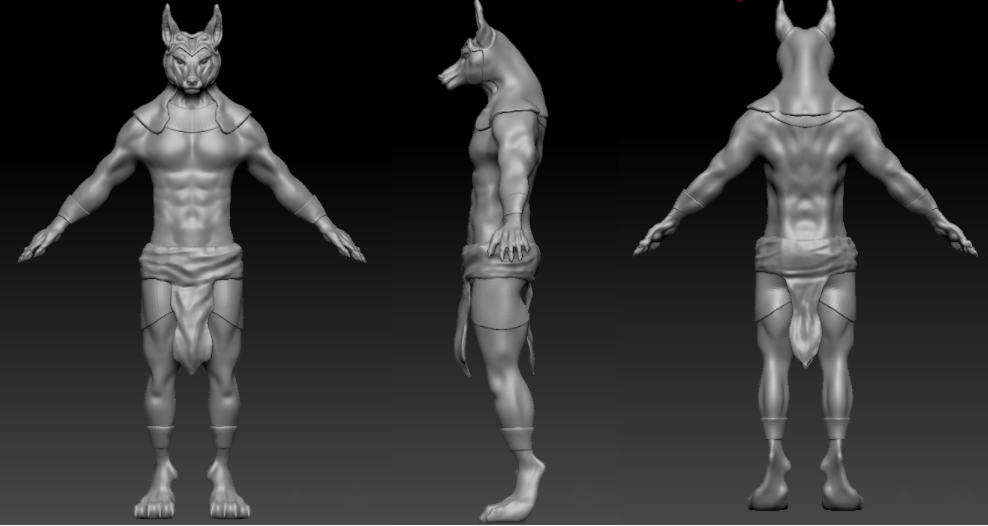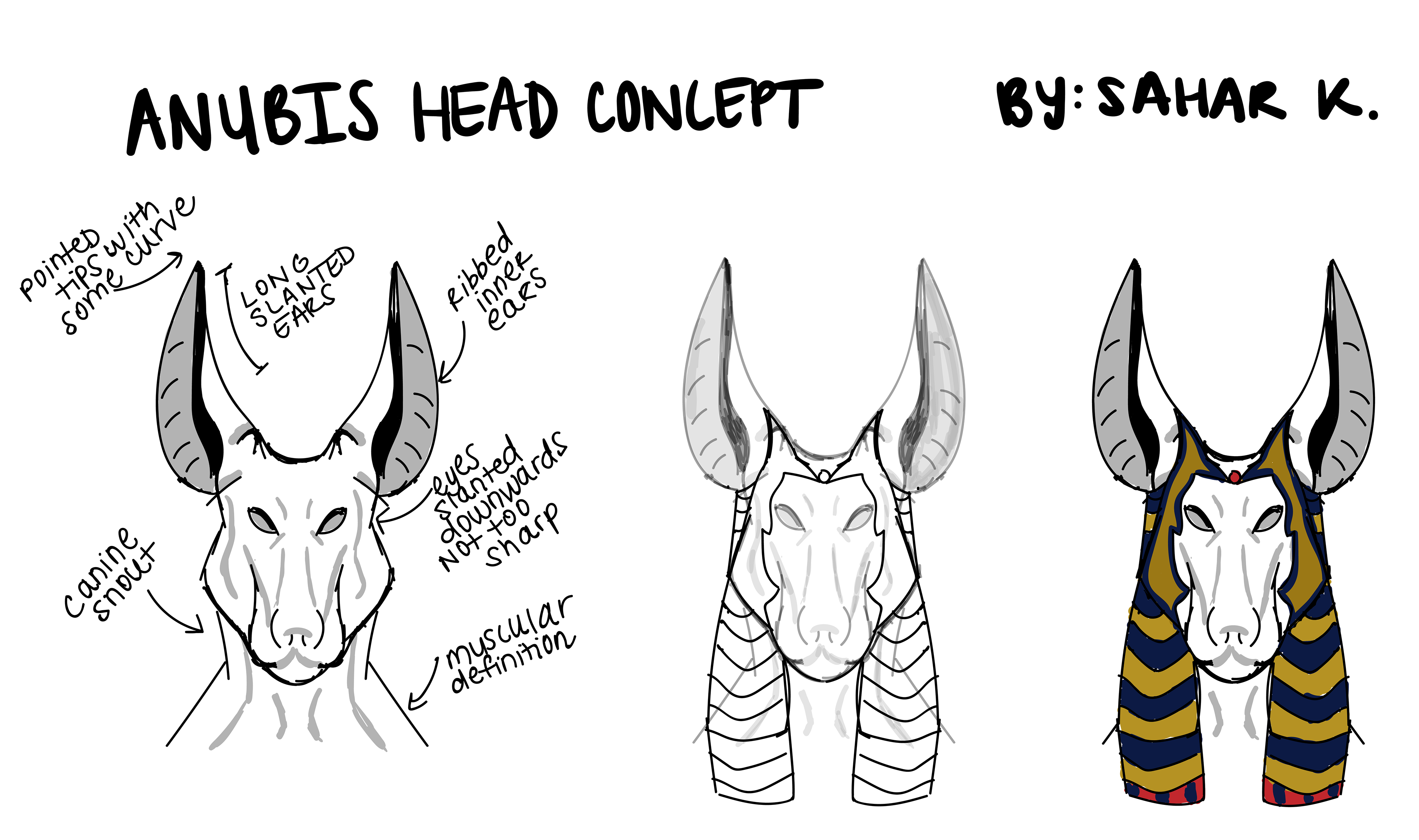 On the animation project for Carnegie Mellon University's Studio Duat, I am primarily the technical artist, character artist, and character art director. 
I have been tasked with creating all of the characters and creatures (concepting, 3D modeling them in ZBrush / Maya, Retopologizing, and UV Mapping them). From there, as the technical artist on the team, I also create the rigs (as well as any associated controls and scripts) for all of the characters and creatures in our experience to help support the animator on our team. 
Additionally, I also support the programmers with any help on the VFX side by creating any aesthetic effects in Houdini. 
Lastly, I try to support the whole team the best that I can: for example, by assisting with the script production of the animation studio and writing lines for the voice actors, maintaining the asset lists, helping out with SCRUM, participating in meetings, and assisting with additional tasks: such as creating branding materials and creating the logo design as well as developing on the pre-production package (the mermaid story) for the following semester's animation project.
PROBLEMS I FACED AND LESSONS LEARNED:
Because we have a small team (for a student-led animation project) and since our project is an environment-heavy based art project with three of the artists being environment artists, I stepped up as the character / creature artist in addition to being the technical artist. Although the immense workload has been challenging to juggle especially since there is a huge time crunch, I have an immense love for characters and creatures. Thus, it really did work out for me in doing the whole character art pipeline (minus doing the texturing and animations). I enjoyed serving as the character art director as I was able to concept and properly models the assets I created which in turn helped the rigging process.
With this being said, there were a lot of issues (mainly technical to support two different platforms) that I had to face along the way. As mentioned already, time is something I am struggled against in this project. I continued to try to find ways to make my pipeline more efficient and it was helpful that if something is wrong in the model in terms of rigging, I can fix it (and vice versa) since I was working on both aspects.
Additionally, I had the time constraint to learn ZBrush within two weeks. I thought that this wouldn't be so bad but with having to juggle other coursework, it was a stressful situation since I had to create two more characters and creatures simultaneously. Anubis was sculpted within this short time frame and was retopologized as well. 
With constant need for rigs and controls, while needing new models for the characters and creatures, my work was under crunch consistently in this project  to get ready for iterative playtests from guests that want to try our narrative virtual reality experience. 
Overall, I have thoroughly enjoyed my work on Studio Duat as well as learning and working with my teammates.