•3D printing face shields and PPE (personal protection equipment) for health care workers and front line fighters.
•Working with local organizations in the community to donate the equipment that I am 3D printing. 
•Sowing and knitting blankets to donate to local hospitals in their time of need with this shortage (more to follow).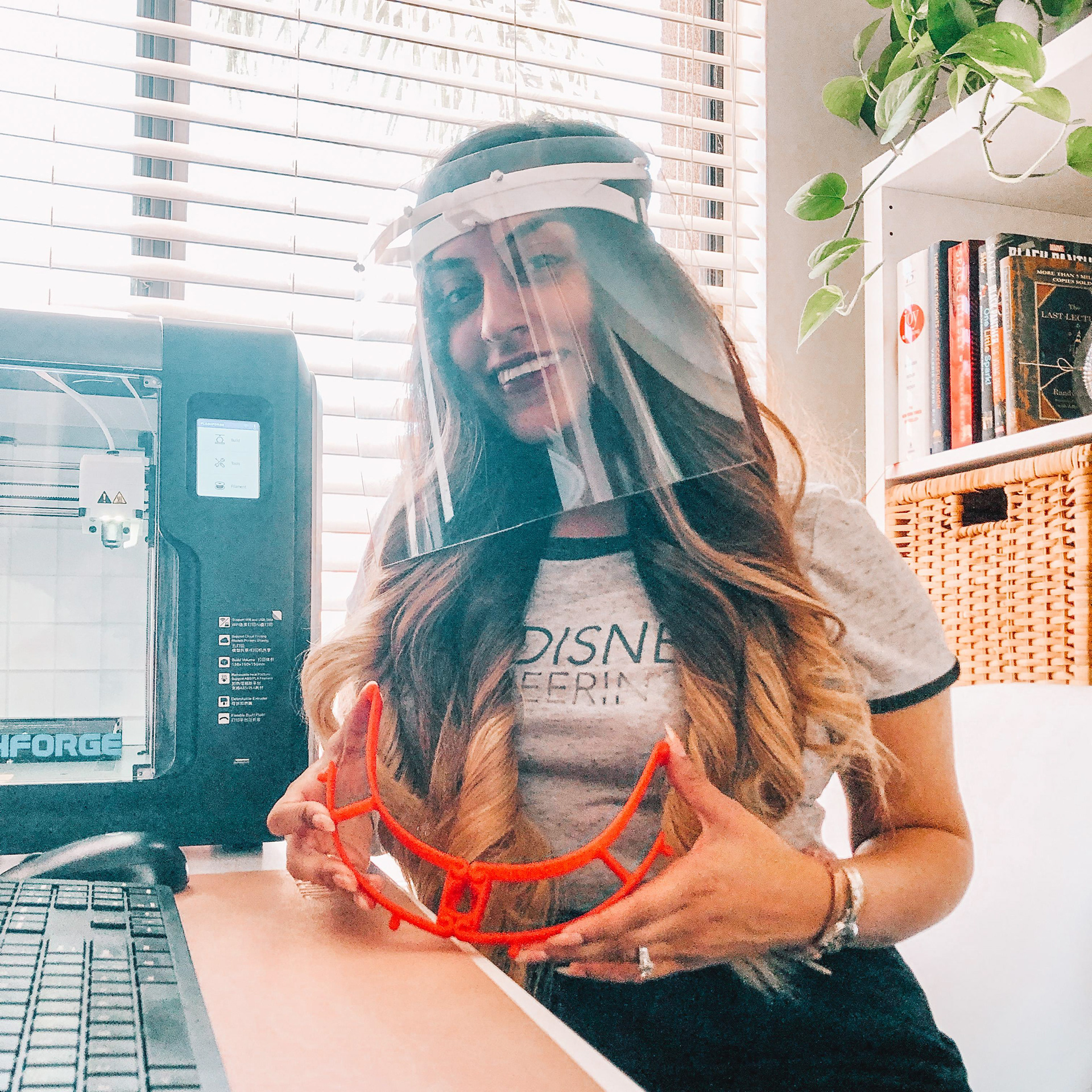 If you are a health care professional or front line fighter in need of personal protection equipment, please don't hesitate to contact me and I will work with you to get the necessary equipment you need.

Thankful that I am able to give back as a maker/fabricator and utilize my favorite combo (art + engineering) to 3D print face shields and PPE for healthcare workers and front line fighters during these difficult times. The photo here shows my first prototype for testing purposes only (will not be delivered) but donated shields are being handled immediately with gloves, disinfectant, and safety precautions listed on the World Health Organization, GetUsPPE (an organization for makers responding to this pandemic), and the CDC/FDA regulated websites and are paired with a surgical mask and/or respirator at the discretion of the professional!

I'm currently working with several organizations in Los Angeles (GetUsPPE) to make this happen. Thank you to 3DMX Designs (Prusas' and Creality's designs), for creating excellent prototypes - I have been remixing my own using their medically reviewed and validated design cues for the smaller build volume on my flashforge 3D printer along with the thick poly-carbonate plastic that I have invested for this project!

Check out a timelapse of my 3D printed shield prototype below: