2018 Walt Disney Imagineering's Imaginations Design Competition

The project was conceived by the Carnegie Mellon University's [CMU HOTS] Team and created for the 2018 Walt Disney Imagineering's Imaginations Design Competition. This project is the sole property of Walt Disney Imagineering and all rights to use these ideas are exclusive to Walt Disney Imagineering. The competition is a way for students and recent graduates to showcase their talents and for Walt Disney Imagineering to identify new talent.
The 2018 Walt Disney Imagineering Imaginations Design Competition challenge was to select an actual abandoned "ghost town" from anywhere in the world and revitalize it. Because the entry needed to consider historic value, I thought of an idea to revitalize the lost underwater Lion City in Qiandao, China. I was especially inspired because of my love and fascination of the ocean as well as having a love for the film 'Atlantis: The Lost Empire' since the Lion City was nicknamed to be China's Atlantis. The wonderful team that I worked with loved the idea and we began to work! 
Here was our pitch for design challenge: 
Majority of people wish to not only travel to visit a gorgeous getaway location for vacation but also to make meaningful memories and connections. Others hope to gain valuable knowledge and surround themselves with plentiful history. Finding a unique place that fuses these prospects of being aesthetic, entertaining, and educational, which is also family-friendly, is an appealing commodity for the diversity of taste and finesse. "Atlantis of the East" is an architectural proposal that delivers guests to an ancient underwater city of China. Located 40 meters below the beautiful Qiandao Lake in Shicheng is the historical Lion City built in the Tang Dynasty more than 1000 years ago. The government's construction of Xin'anjiang Reservoir in 1959 sank the city and coincidentally created an artificial lake with thousands of islands around. The city was named after the Wushi mountains, which stands for "Five Lion Mountain" and was once the center of politics, economics and culture. We propose a holistic experience that immerses our guest in the rich historical context of the people that once roamed the Lion City. By combining an architectural infrastructure with innovative use of underwater submarines and augmented reality technology, we hope to bridge the distance between time and place to bring the past and present together.
PROJECT RANKING:
 Semifinalist Award Winner
MY ROLE:
 Graphic Designer, Content Illustrator, Content Editor, Experience Designer
TEAM: 
Howard Won, Tera Nguyen, Sahar Kausar
CLIENT: 
Walt Disney Imagineering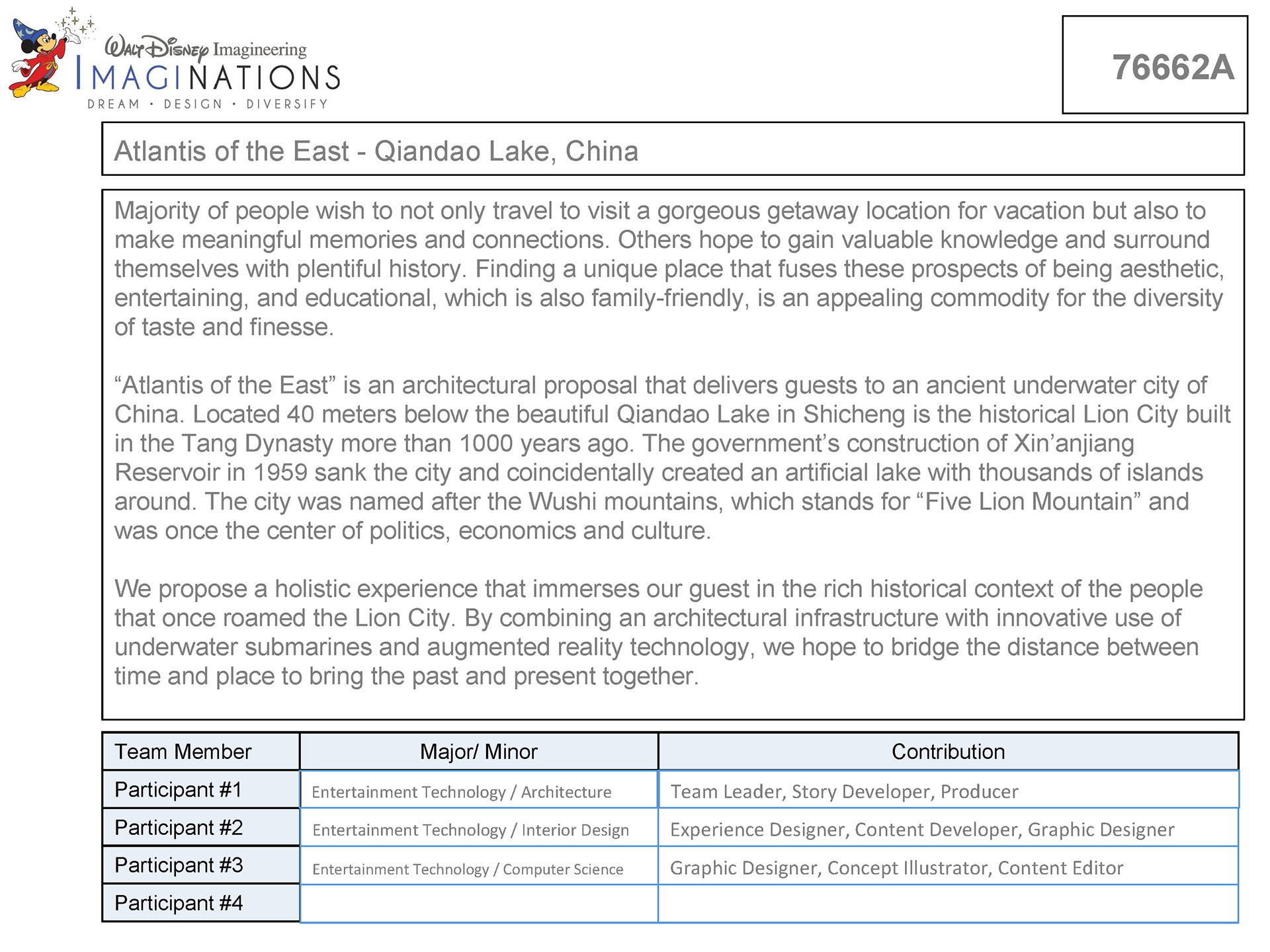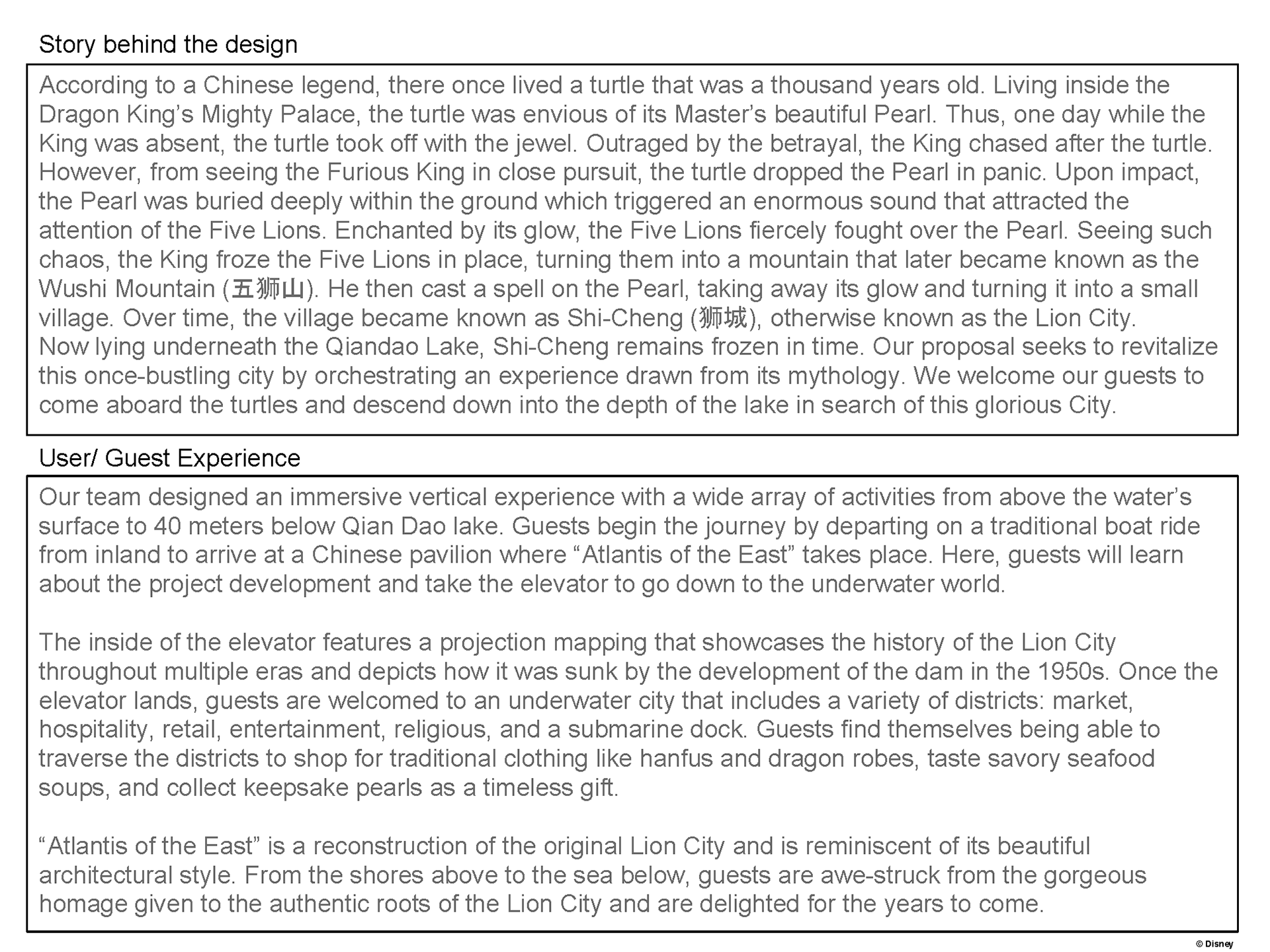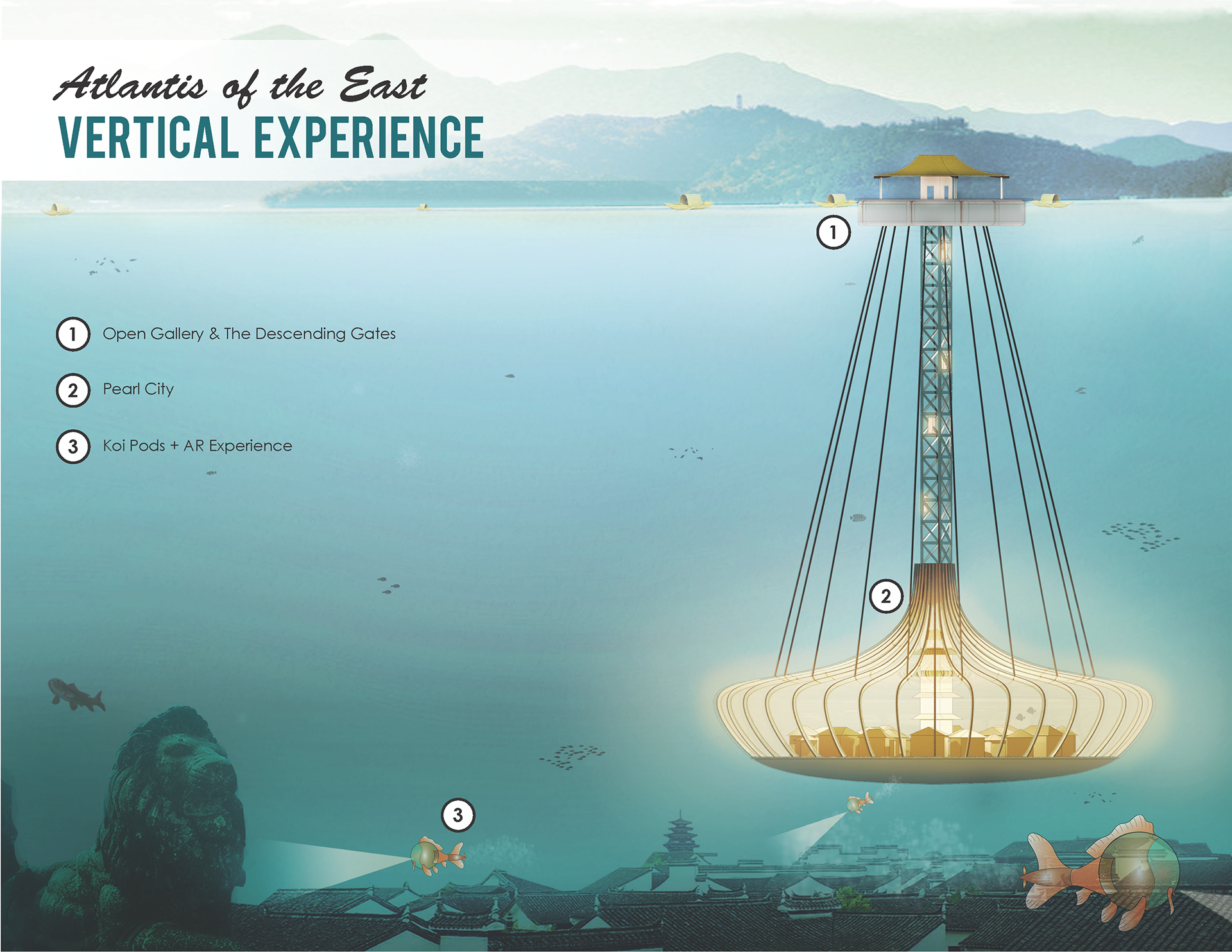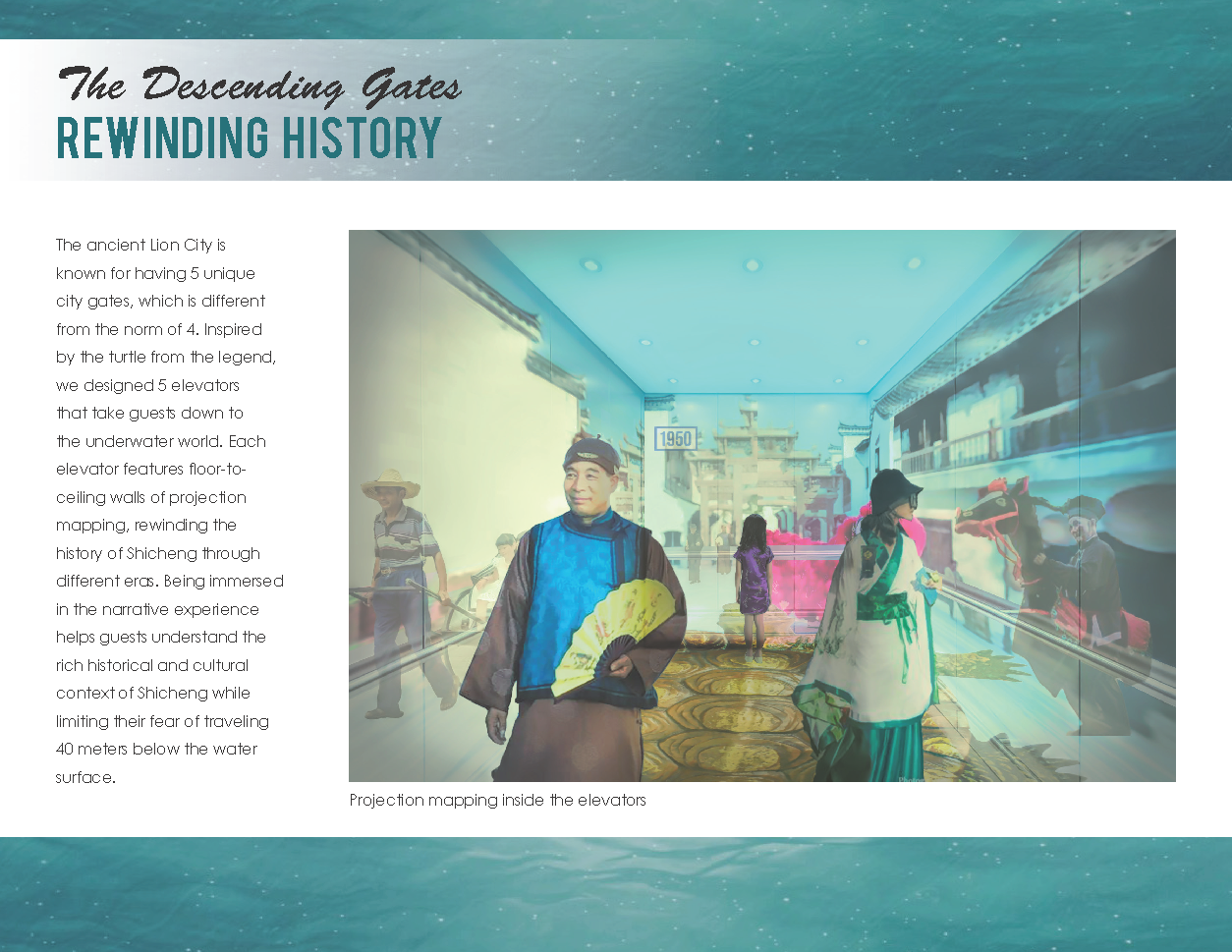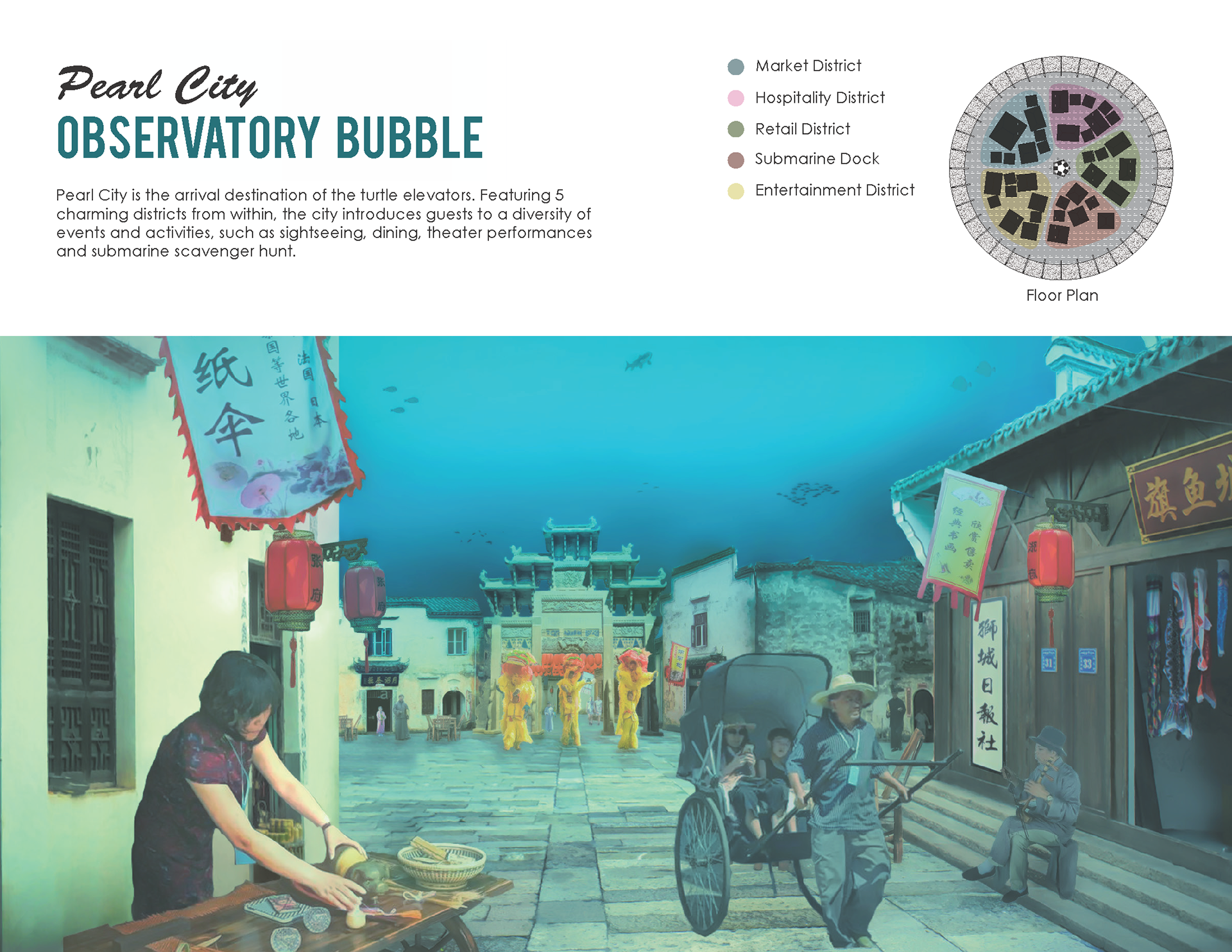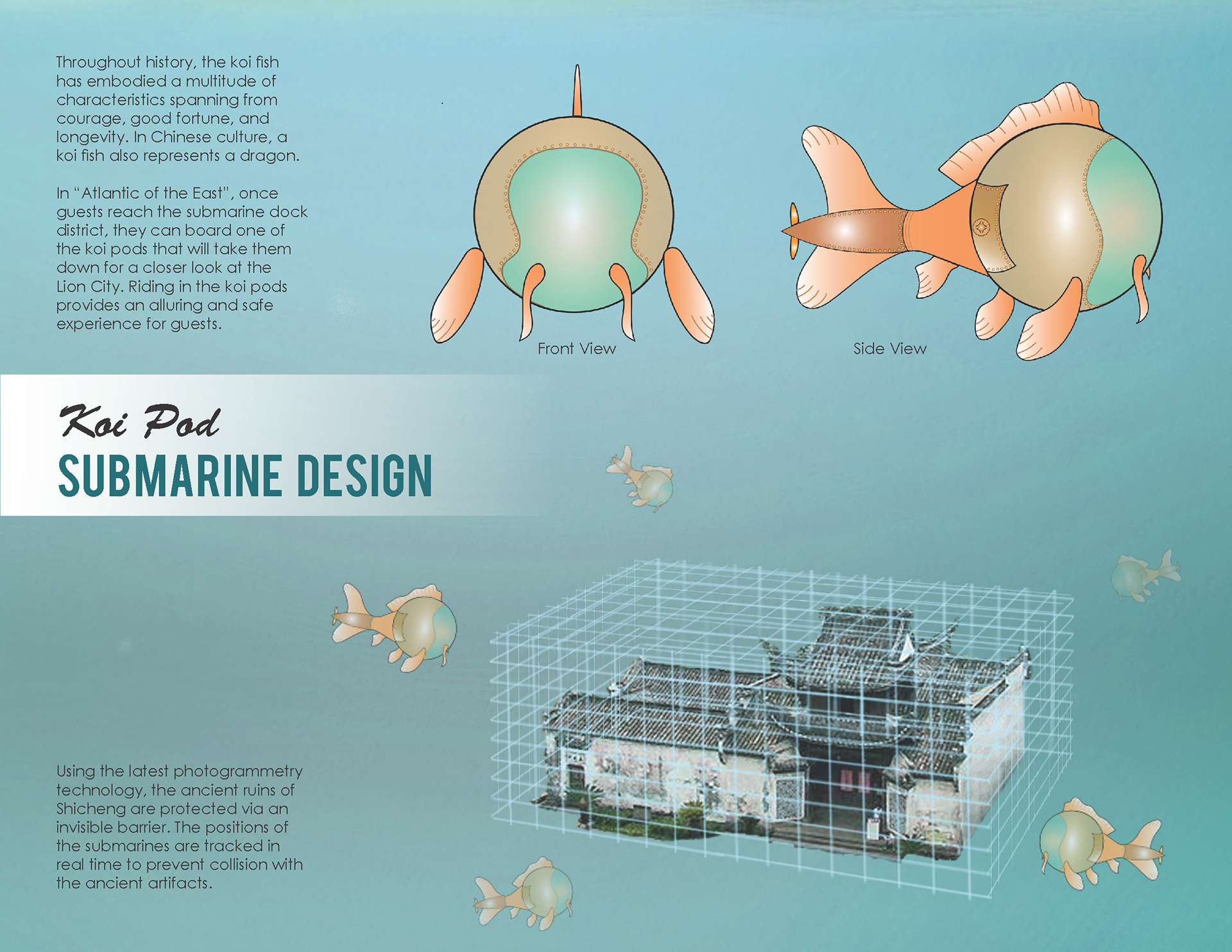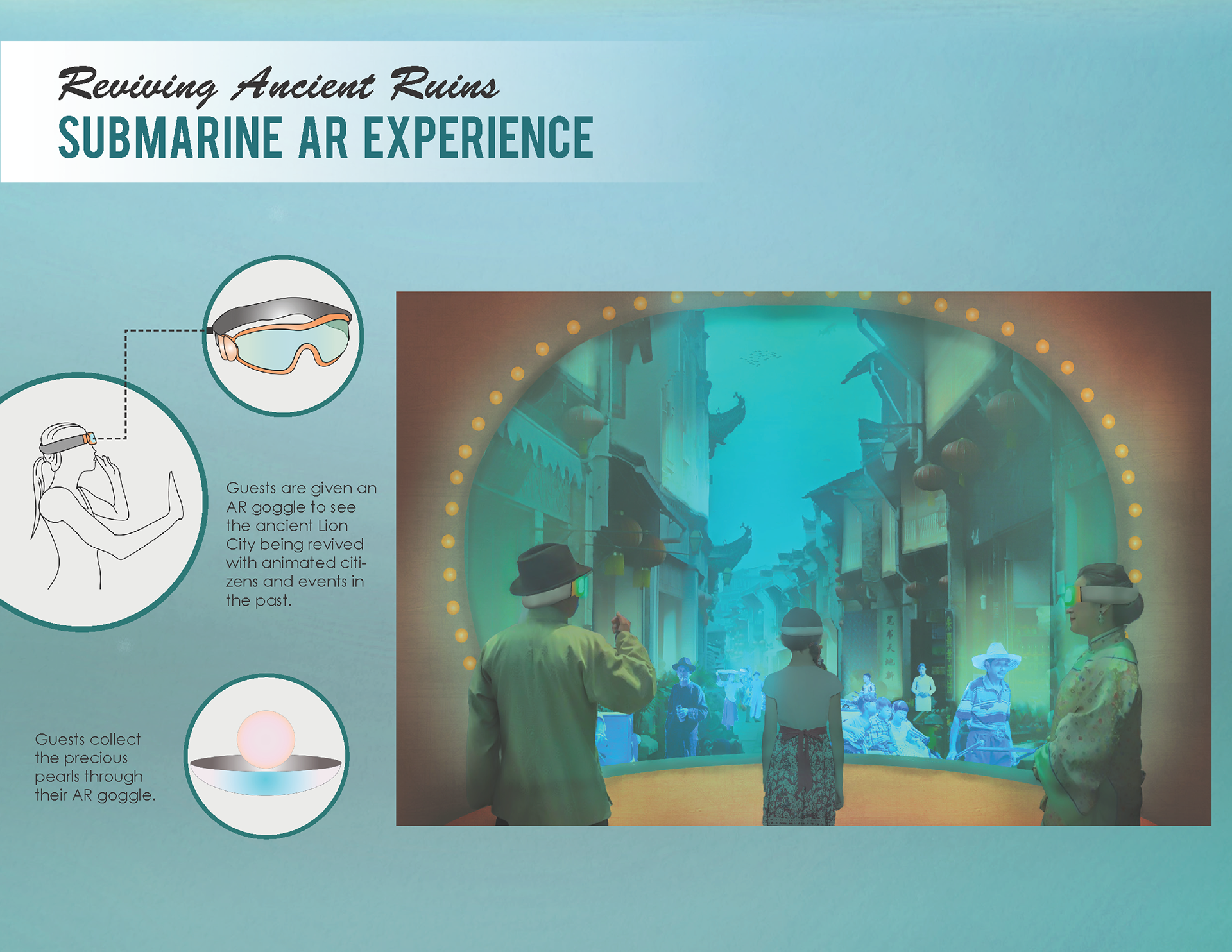 SCREENSHOTS OF SOME OF MY WORK FOR THE PROJECT: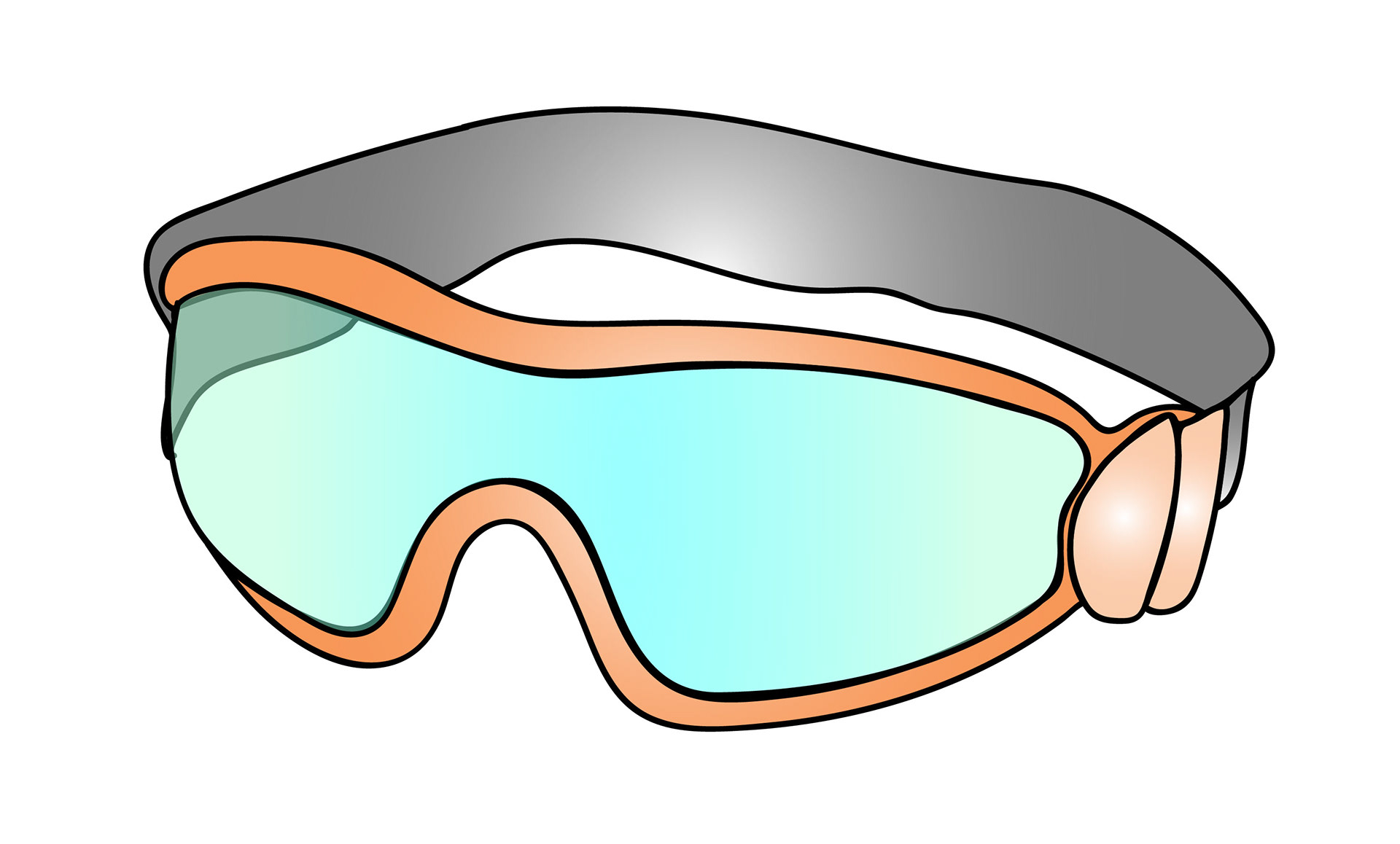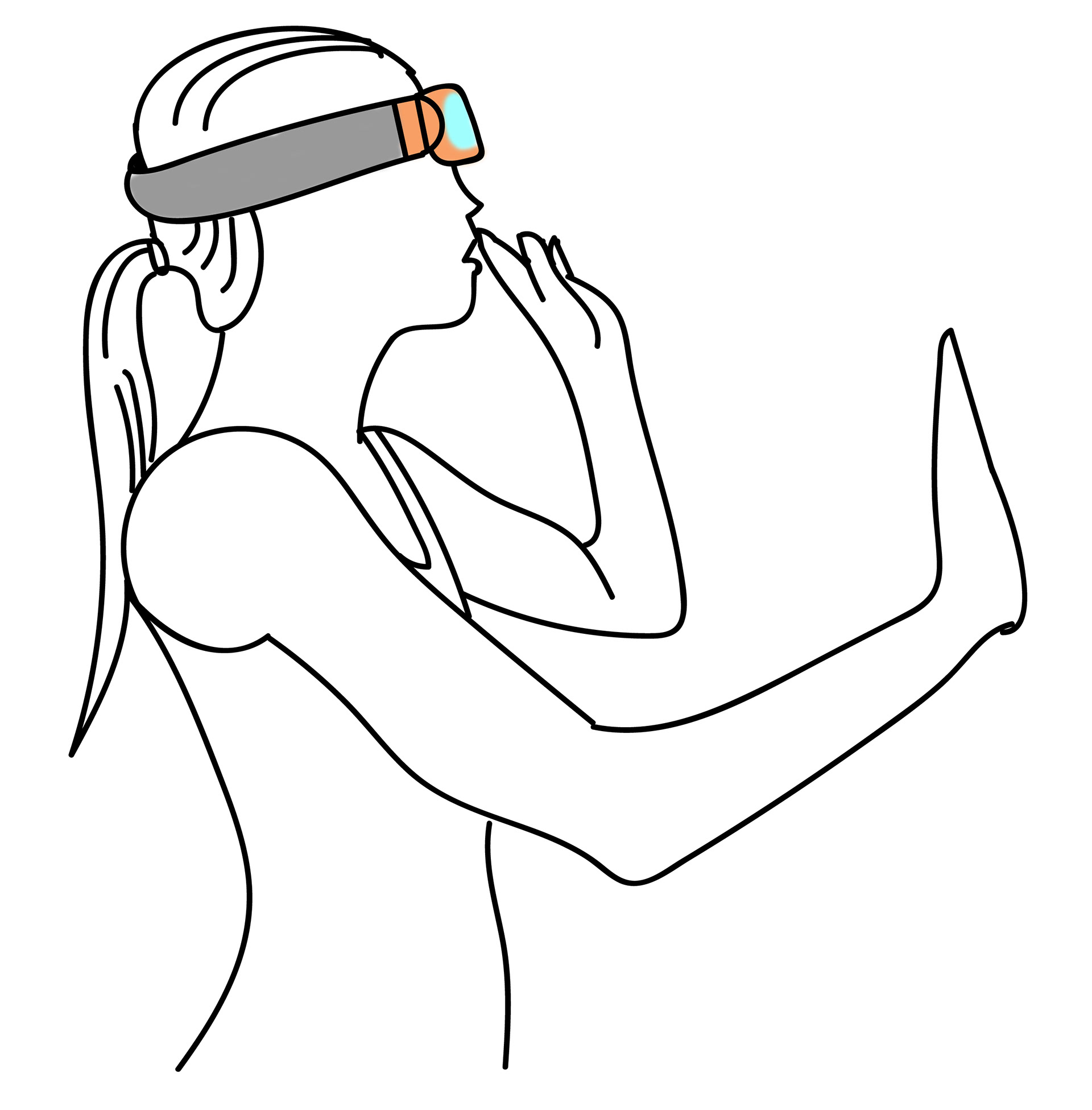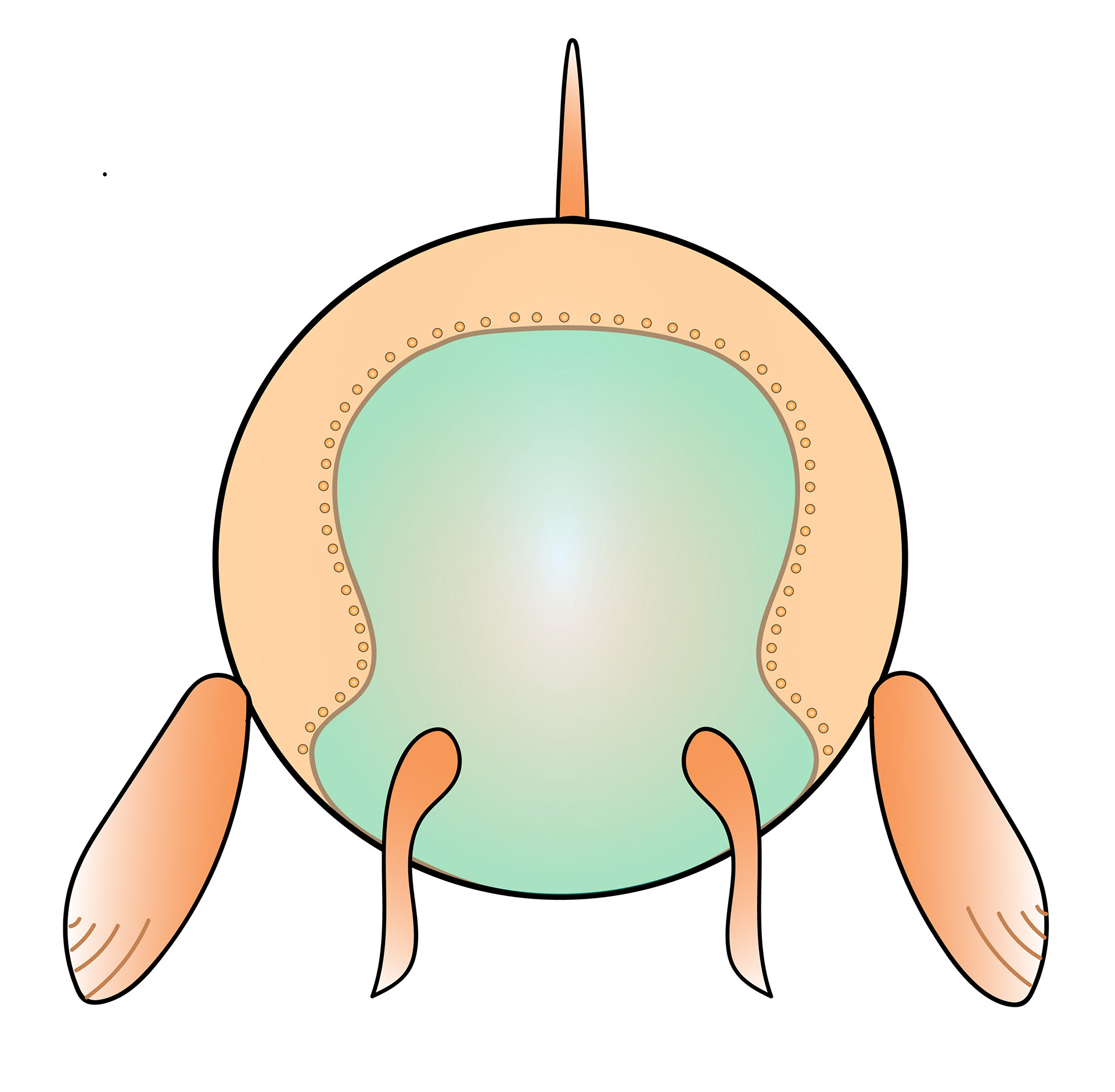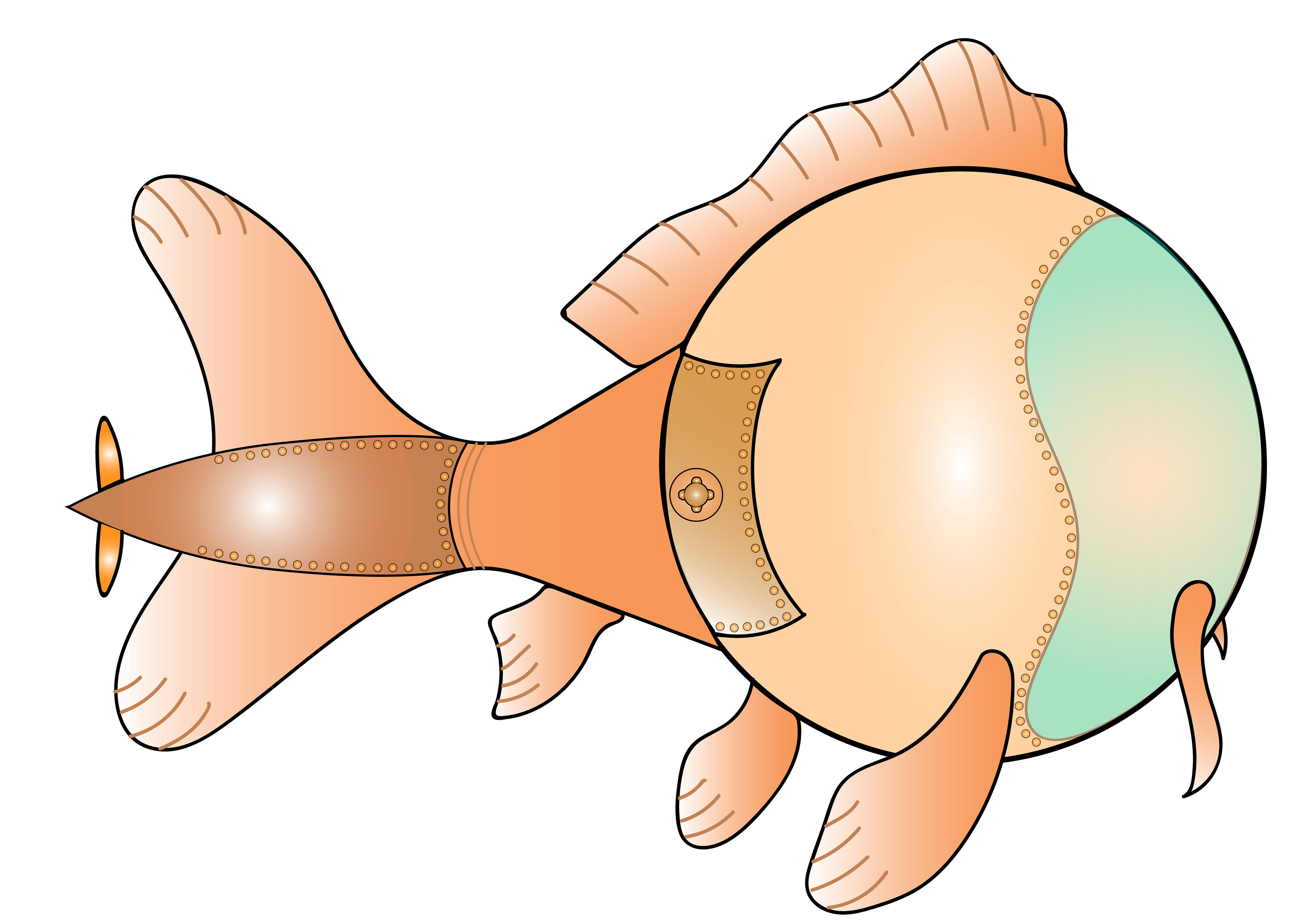 IN-PROGRESS WORK OF SOME OF MY THOUGHT PROCESS / MOCK-UP SKETCHES: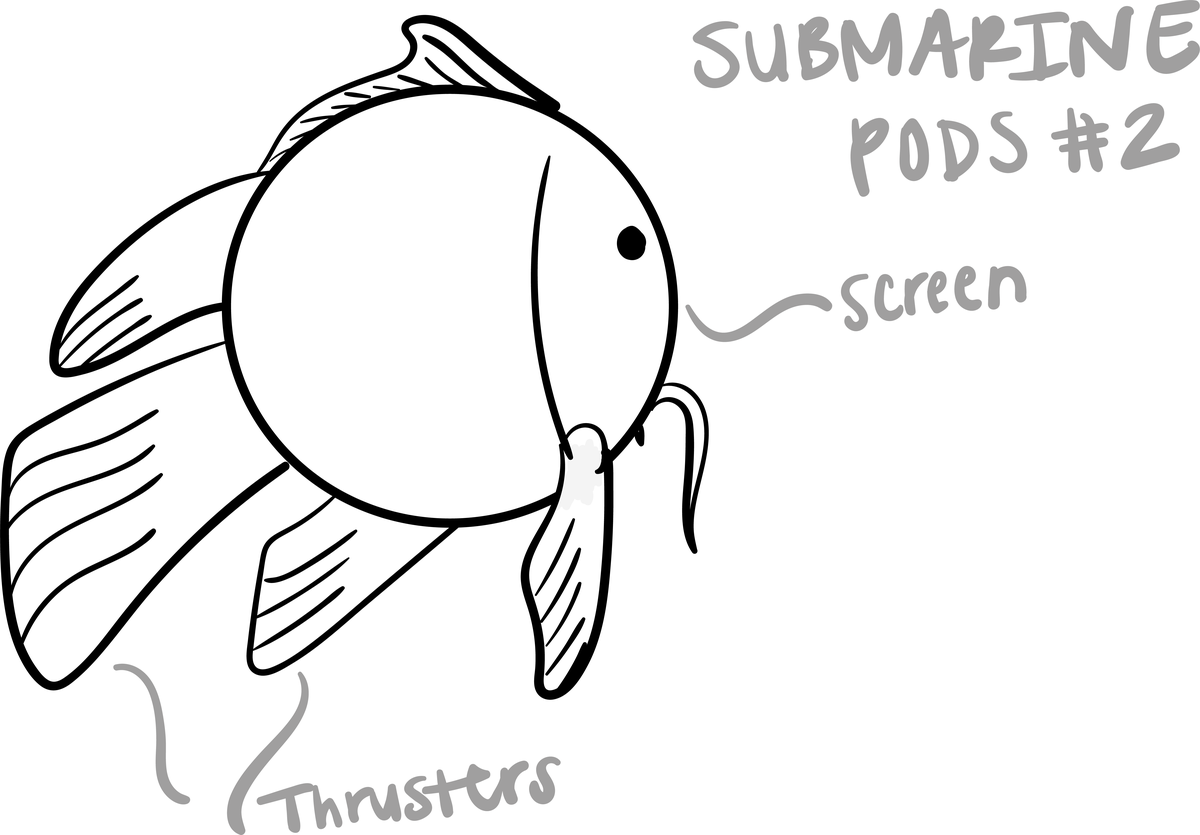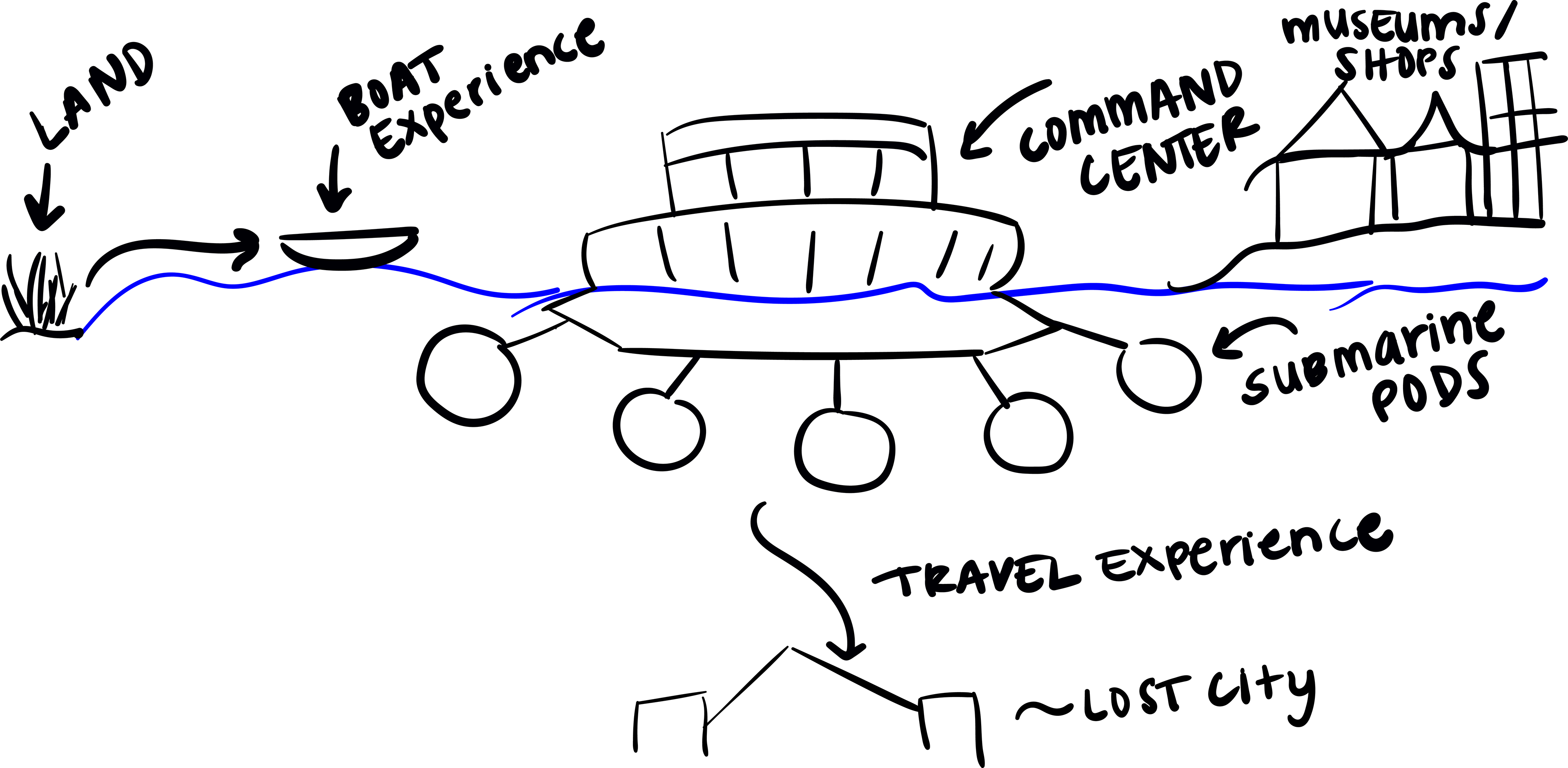 PROBLEMS I FACED AND LESSONS LEARNED:
In this project, we had a severe time crunch as first year graduate students becoming acclimated to our new degree program, especially since we were in our immersion semester at the CMU ETC and were taking the infamous course: 'Building Virtual Worlds'. Time management for this project was key.

We thankfully implemented SCRUM while working on this project while balancing our other coursework. We aimed to produce a high quality design keeping in mind what would be feasible. Our main issue while working on this project was coming up with a guest experience that was aimed for an underwater environment. We faced issues of wondering how to design for accessibility, creating an augmented reality experience for something underwater, and how to come up with a concept for guests that are too afraid to venture that far below to the ocean depths.
To combat this issue, we ended up creating a guest experience that can be tailored for two different types of crowds. Part of the experience was featured above the water on Qiandao Lake, allowing guests to enjoy open galleries up there. Guests that are more bold can descend down the vertical elevator into the Pearl City which is separated into several districts and can view the outside ocean through an observatory bubble. Finally, the most adventurous guests can take koi pad submarines which I had concepted to enjoy a pearl scavenger hunt while experiencing an educational lesson of the Lion City through their AR goggles. Feel free to read the above link of our presentation to learn more.
In the end, this was one of the most fun projects to work as it was a voluntary assignment and all of us brought something special to the table. I learned a lot more about indirect control and designing for the guest experience.